Happy Holidays
I hope the Holidays are going well for everyone and that you didn't eat too much on Thanksgiving.
This week's news is an interesting article we found that talks about the ad copy on a PPC campaign. I've always said that the most important aspect of success in running a PPC campaign, outside the correct and variety of proper keyword combinations … is the Ad Copy. It must not only stand out from all the other ads, it must elicit the click from the prospect you are wanting, and filter out the ones you do not.


5 Tips For Creating Compelling PPC Ads
By Chris Stiner
Search engine marketers are always looking to capture a valuable and relevant click throughout their pay-per-click campaign. Here are five ways to help target those all-important searchers through compelling and effective ad copy.
1. Utilize Your Product's Uniqueness – Most companies already know what sets them apart from their competitors. More than likely, your company has already completed hours of market research, so you should utilize this data in your ad copy. For example, if you have a Volvo dealership, capitalize on the safety aspect of your brand; if you have a Subaru dealership, then you could target "bad weather driving."
2. Turn a Feature into a Benefit – Features are easily identifiable – they are the adjectives of a product. "Stronger abs," "anti-lock brakes," and "diabetes supply home delivery" are all valuable features, but you must highlight that they will also make you more attractive, keep your child safe, and save you time.
3. Use Credibility Words – "Guaranteed," "Authorized Reseller," "Certified," "Bonded," and "Secure" are just a few examples. With the intense competition and overwhelming number of ads that most consumers are bombarded with in the search space, many are drawn towards an ad that provides them some peace of mind about their choice to make that click.
4. Include Keywords in Your Ads – With the flexibility of 25 campaigns per account and 100 ad groups per campaign, make sure to segment out your keywords into lists that are associated with as few keywords as possible. By incorporating the main keywords into all of the ads within that ad group, your ads will be more relevant to the searcher and more compelling by nature.
5. Strong Call to Action – This one goes without saying these days, but it is good to be reminded that a powerful call to action can make or break your ad. Second only to a PPC ad's headline is line 2 of your description. This is directly related to the fact that a call to action is usually placed here. "Act Now," "Subscribe Today," "Learn More," and "Book Today" are just a few examples of a strong call to action.
Of course not every ad will utilize every feature listed here, but by incorporating some of these points into your next round of ad copies, you will see a lift in relevant traffic which will shine through with an increased conversion rate and a higher ROI.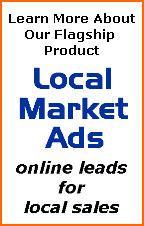 Original Article Link
https://www.searchmarketingstandard.com/5-tips-creating-compelling-ppc-ads


If there is anything we can do to serve your business needs, or you simply have a question, please don't hesitate to call!
Sincerely,
Lynn Stanphill
www.xeara.com
800-294-2516 toll free and fax
214-549-8246 cell